Communication confidence is…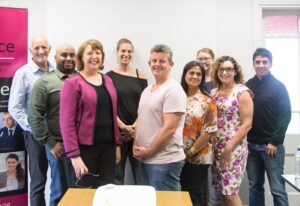 Confident communicators know that what they have to say can influence how others feel, believe and behave.
They're authoritative but not arrogant. They're concise and correct but not curt. They're empathetic, eloquent and effective.
Effective communication capability is one of the top five attributes that employers want from their teams.
Recent CSIRO and Google studies confirm that demand for effective communication skills has grown the fastest over the past five years, by nearly 16%! 
That's why you're here – taking a positive step towards alleviating communication problems.
You'd like a happier team that's less likely to experience the frustration, confusion, and exasperation that poor communication can generate.
You know your people feel motivated and valued when they're given opportunities to learn new skills and develop their talents – and that's what energises your team's performance.
You want the top two skills that 44% of hiring managers say applicants are lacking: proficient writing and public speaking.
You also want to improve productivity goals by reducing the time spent on reading and rewriting over-complicated drafts.
Don't let your business reputation and results be compromised by the way your team communicates – via email, over the phone, in critical documents, or face to face.
Presence will train your people to interact professionally, consistently, and effectively.
Choose a program to customise for your team. 

Relationships
Keep your people engaged, energised, cohesive and productive with practical, interactive (and fun) workshops, webinars and one-to-one sessions.
Recognition
Get the responses you want from your team's writing, pitching and networking efforts with individual and team-based training from an experienced business communicator and trainer.
Right Now
Learn tips, tricks and techniques you can start using straight away so your readers and audiences will WANT to support your ideas and work with you.
Results
Save time using efficient business communication strategies.
Say goodbye to dull documents and pathetic presentations.
Stand out – be seen, heard, and influential.
---
Presence Communications training boosts:
Self-confidence for writing and presenting in all kinds of situations

Individual and team communication performance

Understanding of why considerate, concise, and customised writing achieves desired results

Professionalism, personal reputation, and career prospects
Active participants learn how to:
Consider the readers' and listeners' needs and expectations

Apply language, style, and tone choices to different types of communication

Plan and structure purposeful, meaningful messages

Evaluate and self-edit your work

Write more efficiently

Achieve desired responses to your workplace communication
To enhance knowledge uptake and retention, our workshops include:
Relevant content and examples/case studies (for your organisation)

Interactive trainer-led group discussions

Practical, hands-on activities
Collaborative problem-solving

Personal reflection

Useful hand-outs and crib sheets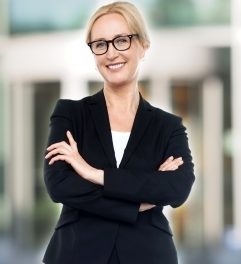 If you're an ambitious or aspiring executive, booking one-to- one confidential sessions will sharpen your clarity and capability.
Practical tips and encouragement are shared face to face or via phone, Zoom or Teams (after hours too).
Writing efficiently

Pitching, presenting and persuasion

Sensitive and other special letters

Your communication challenges
How Can Communication Coaching Change Your Career?
Have you ever met someone who seems to have a natural way with words? They always seem to say the right thing at the right time, they can read other people's emotions and respond intuitively, and they achieve all of their goals with confidence and grace. A significant factor contributing to that person's success is effective communication skills. Learning to communicate with confidence has far-reaching effects on every aspect of your life, especially your career. However, if you're not the best communicator in the world, don't worry; Presence Communications offers one-to-one communication coaching to help you feel more confident and capable.