Don't risk your reputation with crappy communication.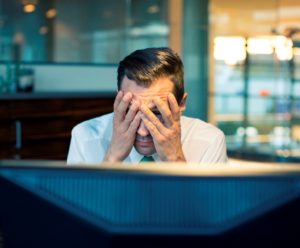 Could I have expressed that with a little more finesse?
Probably.
It's a shame that so many employees don't ask that question before they shoot you an email, draft a document or present a pitch deck.
And worse – what if you don't get to see what they're spitting out under your brand until the complaints roll in… or the repeat business doesn't?
Usually, it's not that they're lazy or arrogant.
It's more likely that they lack the skills and strategies to think about how they communicate and what impact it has on the reader and on the business.
Often, they don't realise that what's delaying a response is the extra time and effort the reader has to put in to understand the message and be sure there's no misunderstanding about the request, the relationship or the reason to reply.
The harder the reader or audience has to work on understanding your meaning and its value, the longer it takes them to get to 'Yes'.
Recent CSIRO and Google research revealed that communication proficiency is high on the list of desirable employee attributes, even ahead STEM skills.
And yet support and encouragement for upskilling in STEM is at a record high.
But what's the value of being better at the technical stuff if you can't communicate to others how it works or why it's worth knowing about?
How much are you investing in training to make sure your employees are not wasting their time, your time and your customers' time with messages that are hard to read, boring to listen to, ignorant of the audience's needs, chock-full of errors, lush with potential liabilities, or just plain embarrassing?
Imagine calculating the time your whole company would recoup with more efficient emails…
What if your day was spent productively instead of placating staff who don't understand each other's different communication styles…
Surely the link between 'communication breakdown' and the loss of opportunity or actual business revenue can't be that strong…or is it?
You ensure your team knows how to work safely, how to reduce risks and prevent hazards. That's a compliance tick.
You encourage them to keep well with free flu jabs and fruit on Fridays to prevent poor health. That's a tick for keeping down sick day productivity loss.
Here's how to prevent crappy communication from putting your reputation and profit at risk:
Lead by example and book a one-to-one coaching call with me to work on your own communication challenges.
Discover how each of your team members approaches workplace communication with a True Colors workshop so you optimise their output.
Invest in a 5-Carat Business Writing Brilliance workshop to ensure your people can communicate efficiently and effectively.
Call 0439 53 43 55 or email: leanne@presencecommunications.com.au.