Taking a swing at the program piñata can be hit and miss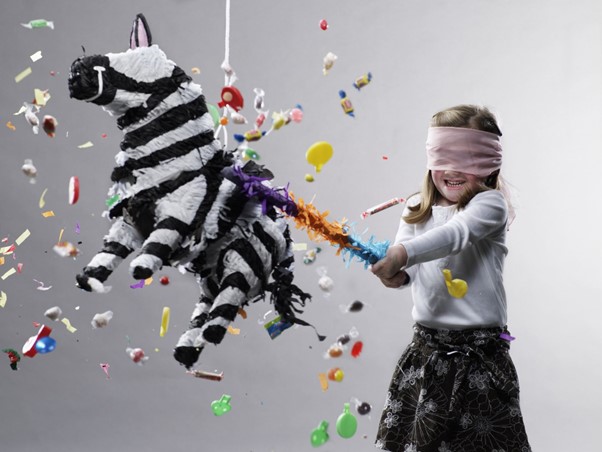 Are you like a kid in a lolly shop when it comes to choosing team training activities?
How do you decide which trainer will treat your team to more than a KitKat break from the daily chew?
What program will hit the sweet spot for what you want to achieve?
Maybe your choices in the past made you feel like an all-day sucker – the trainer promised a Wizz-Fizz experience but what you got was more like Sour Worms.
This time you want to make sure there's a balance of learning and laughter, but it can feel like you're negotiating a Rocky Road just to compare Toffee Apples with Chocolate Oranges.
Taking a swing at the program piñata can be hit and miss, even without the blindfold.
Here's your Life Saver.
I've compiled a checklist to help you.
See, to be a Smartie about booking team communication training, here's what you need to consider:
Does the program…
Engage participants with practical, hands-on, interactive learning?
Accommodate visual, auditory, and kinaesthetic learning styles?
Address your needs (yours and your team's)?
Allow some customisation for your industry or interests?
Align with your organisational values and goals?
Have a validated evidence base?
Encourage fun and creativity?
Establish a trusting and safe setting for sharing and learning?
Cover verbal and non-verbal communication?
Connect self-awareness to awareness of others' values, joys, needs, strengths, and stressors?
Celebrate diversity to promote unity?
Offer a common language to continue the conversation?
And does the facilitator…
Apply adult learning principles and neuroscience knowledge?
Have credible experience and credentials?
Understand what you want from the training?
Sound enthusiastic about sharing their passion for the program?
Offer online, in-person and hybrid delivery options to suit your team/s?
Ensure the training experience is enjoyable from enquiry to evaluation?
To make it even easier for you, True Colors does and I do.
And I bring the lollies too.
You can read the Fantales here.
What else could help you choose the best team training experience when all the options look so enticing?
Let's talk it through in a complimentary Tell Me More call.