5 reasons to become a better business writer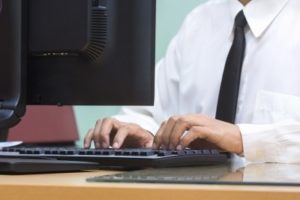 "Must have excellent communication skills."
It's on virtually every advertised position description.
I bet most applicants see it but think it won't really matter if they can't deliver because that's not the criterion that matters most.
I've seen plenty of applications for jobs specifying this requirement that were badly written, not proof-read (or if they were, the corrections made no improvement), and clearly a misrepresentation of the candidates' capabilities.
The truth is, according to recent CSIRO research, communication proficiency is high on the list of desirable employee attributes, even ahead of STEM skills.
The 2017 CSIRO study linked Australian employment data with United States data on the in-demand skills and abilities associated with different occupations.
"The analyses reveal that, despite all the hype about STEM skills, occupations requiring communication skills are actually growing fastest."
Between 2009 and 2016, growth in demand for communication skills increased by 15.7 percent, while the demand for generic STEM skills grew by 12.8 percent. Growth in demand for specific STEM skills was even slower: just 2.8 percent.
Here's why should you take that applicant attribute seriously and upskill so you're not fudging the truth about your capabilities.
Improve your employability and prospects for promotion – It's a highly sought-after skill, especially when you can demonstrate you really have the goods. According to the US National Association of Colleges and Employers, 73.4% of employers want a candidate with strong written communication skills – it's the third most desired quality, after leadership skills and the ability to work in a team.
Do more engaging work – You'll be asked to join teams doing interesting stuff not just because of your technical expertise but because you can express it in writing better than others and that's what your team needs. It's a portable skill that you will apply to every employment situation.
Give more value to your team – Your communication effectiveness directly contributes to the team's cohesion, productivity, and performance. Colleagues won't feel frustrated working with you because less time will be lost having to rewrite reports and proposals because nobody understands your first attempts.
Reduce the risk of your interactions getting you into trouble – the kind that costs you financially, legally, morally and reputationally because you have waffled, missed out or misspelled crucial words, provided unchecked figures, or confused feelings for facts.
Gain confidence and boost your self-esteem from creating value for people and receiving their appreciation with words, actions, dollars, referrals, compliments, etc.
Building and maintaining positive relationships makes or breaks success in business. If you want that job or that promotion, make sure you know how to communicate – in words and actions – your superior ability to get a message across to the right people in the right way for maximum desired effect.
Learn how to write so the meaning of your words will rise out of the information avalanche your readers face every day. If you need help to get your communication capability up to scratch, call or email me: leanne@presencecommunications.com.au.