Create and innovate with True Colors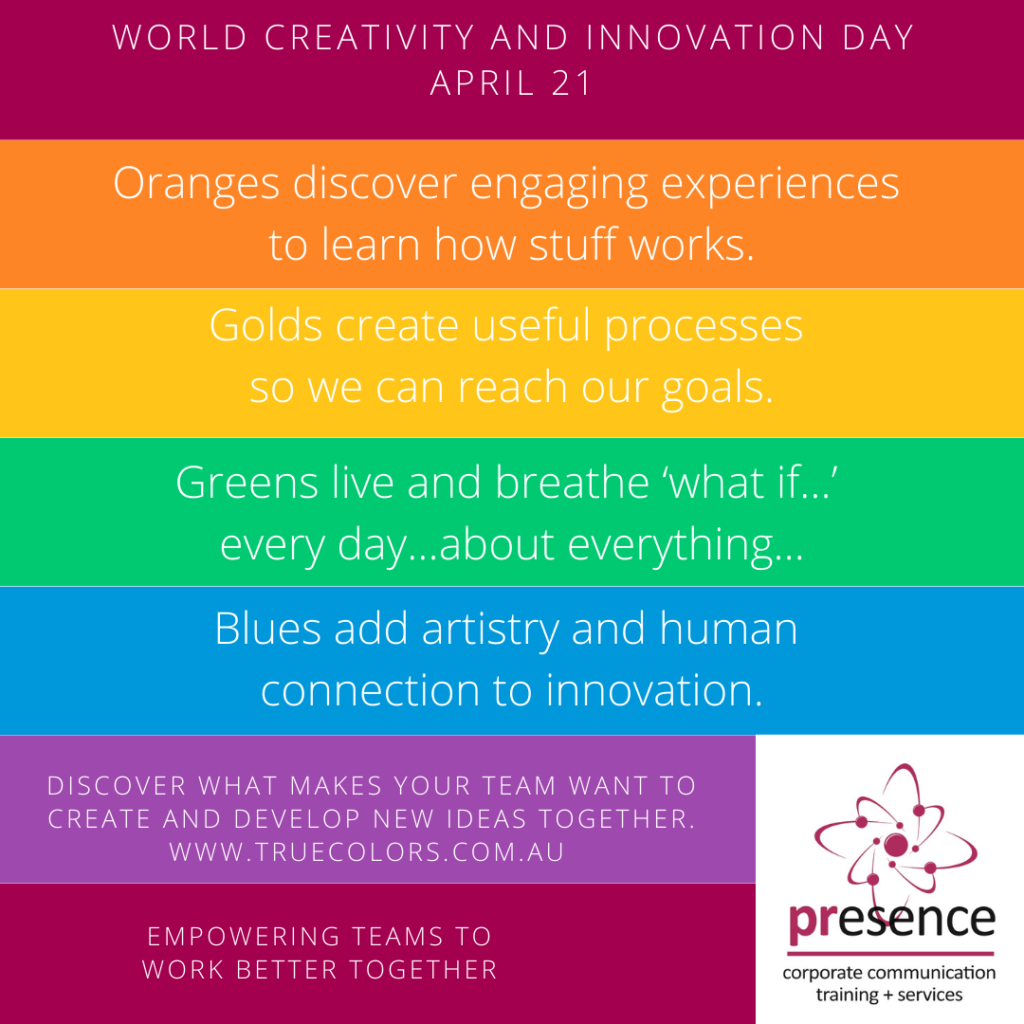 April 21 is World Creativity and Innovation Day.
How do the different people on your team like to create and innovate?
If they're not inclined to work together on new ideas (or anything) discover what does motivate their creative thinking and collaborative spirit with a True Colors team workshop.
Oranges discover engaging experiences to learn how stuff works.

Greens

live and breathe 'what if…' every day…about everything…

Golds

create useful processes so we can reach our goals.
Blues add artistry and human connection to innovation.
Create a new experience and take an innovative approach to team building. Visit www.truecolors.com.au to book a workshop.